Art Gallery in the city | Govan Rd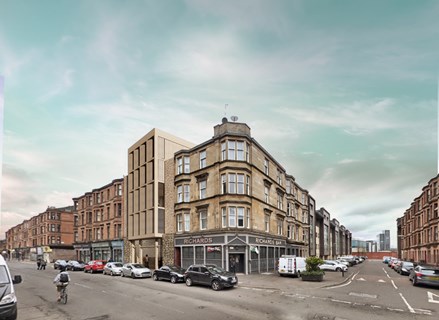 The site is located in the heart of Govan. A tenement block in Govan Road, among some of the most historic buildings in the area like Fairfield Govan Heritage Centre and Workspace, Former Lyceum Cinema and the Old Parish Church.
However, the location itself seems ideal reaching the historic background, the area and the role that can be achieved as the missing link between the society on the centre of Govan and the new project proposed on Govan Road.
Focusing on the block development, the character of which it is desirable to preserve, following the existing pattern in the ground floor and the above levels are open to the public. Therefore, the prime location of the site facing Govan Road gives the opportunity for a 'Shopfront' gallery space. A possible workshop for the artist or gathering space for the community - creating a cultural link between Govan town centre and Elder Park.