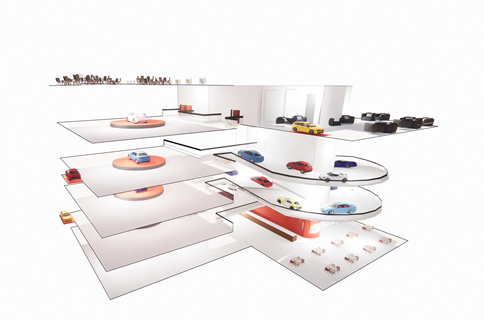 An Undergraduate Thesis
For my Undergraduate Thesis, I designed an Alfa Romeo Museum. With my design I wanted to architecturally create a link from Glasgow City Centre (St Enoch's Sq.) to the River Clyde through a museum of transportation. The design is subdivided into three where the main body is a free-standing ramp structure greeted with a void through the whole building, then with supporting exhibition areas in the pavilion. Bridges link the two areas to form one while the rotating theatre audio-animatronic stage show sits proudly at the crown of the design.
Cultural Studies
I have chosen the subculture of homelessness in Glasgow. I produced an artwork to go alongside my essay in which focusses on the fact that "These people don't care what the building they are sleeping under looks like, when it was built or who designed it, as long as it provides a little bit of shelter for them, that will do.  These roofless individuals will be happy to wake up alive in the morning with no more than a cold pavement and air in their lungs." - taken from my essay.