Nurturing Youth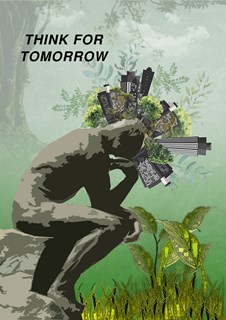 During my two years studying architectural design in Strathclyde, I realized that the way students approach architecture in the UK is different from other countries and regions around the world and from what I'm used to. They have strong focus on the narrative, the narrative is what drives the design of the project and the project as a whole and it's a very powerful tool to incorporate different aspects and translate it into architectural solutions which is one of the things I enjoyed most during my studies in Strathclyde.
This gallery includes selected images which summarizes some of the work done during the fifth year at the university of Strathclyde.
- Design studies
During this year's design studies our theme was "Urgency" and as a part of Studio 1 we were asked to identify urgent issues facing some of the communities in the city of Glasgow. Throughout  the year I was able to research and identify some of the issues that were facing the community of Calton. Mental health was the biggest reason that led to many issues that the community was facing especially in the children and youth. So the project was aimed to address this by tackling the reasons causing poor mental health such as digital inequality given the effects of the pandemic which caused the world to switch to online meetings and work from home many people were left behind and were struggling.
So it became evident that the aim of the project was to create a self-sufficient vibrant space for the community that focuses on the healthy growth by reducing stress, fear and worry through architectural solutions that uses colours, social activities, learning opportunities, physical and digital entertainment.
The final proposal includes A book pavilion, playground, outdoor theatre, cinema, study areas, computer labs, social areas, and gaming rooms. These spaces aim to improve the everyday life quality of the youth.
- Cultural studies
The poster submission for the cultural studies was based on Biophilic design essay in CS5A depicting the relationship between health, nature and human beings in light of the phenomena of rapid urbanization causing deterioration of mental and physical health.