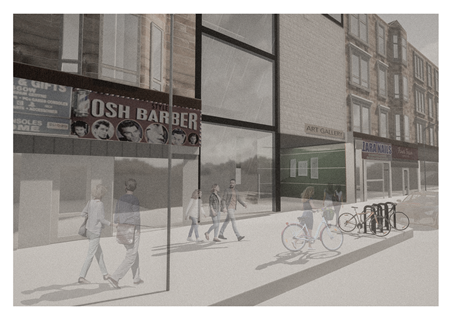 The work presented here was produced during the academic year 2020/2021.
The first project 'To Look' asked us to look at the world around us. The key was to blur the boundary between architecture and nature. I precisely considered how natural light impacts the internal atmosphere. A starting point was a site that intrigues and inspires. I aimed to design a pavilion that ideally captures the view and comfortably accommodates 4no. people at one time. As a primary building material, I chose timber and bamboo.
The second project 'To See' was about designing a temporary exhibition space for an artwork by a specific contemporary artist. The site is in the center of Kelvingrove Park in Glasgow, Scotland. I wanted to create a place that equally responses to the hillside setting and controls the visitors' experience.
The final project 'To Engage' is the most developed and successful project. It allowed me to gain new skills in terms of communicating my ideas. I was asked to design an art gallery in the city as an example of an infill building. For my unit, the given location was Duke Street, a part of a residential district in Glasgow, Scotland. A public space building combines classical and modern styles. To keep the rhythm with other tenements, the main material is blonde sandstone, however, to draw out the warmth of it I used green ceramic tiles for the entrance. A tall, southern window, showing the circulation zone, gives a representative character to the cityscape.