Maritime Food Hall & Marketplace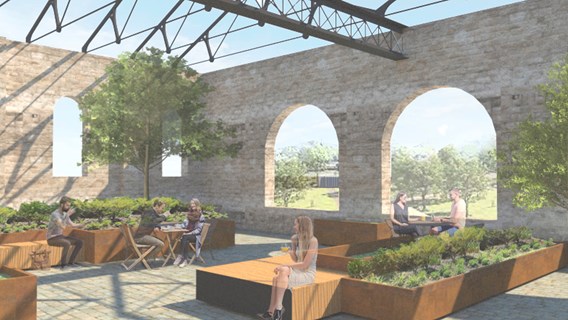 The images presented here show a glimpse into my Year 4 design project - To Care. The design brief was intended to improve the wellbeing of the community and re-connect the riverside town of Govan with the river. 
In order to revitalise the struggling economy of Govan, I proposed a food hall and a marketplace as I believe they carry a strong sense of place-making within a town and could educate consumers on nutrition and wellness whilst change consumer habits.
With traditional market places re-emerging from the shadow of large scale supermarkets, people have begun to witness the sense of social isolation and hold a deeper desire for more public interactions. This proposal reinvents the derelict site of Govan Graving Docks and helps to communicate the importance that food consumption has in society to hold key social meeting places to provide companionship and learn to help environmental and social issues of the 21st century. 
The proposed food hall intentionally focuses upon 'a journey' through both food halls, with central circulation allowing for a direct passage through the hustle and bustle of the seating and kitchen units. The vaulted arcade offers a large volume of space with more intimate seating areas available within the extruded arches.
The market place was designed to create a sense of scale by contrasting the small market stalls from the height of the ceiling and the heavy exposed structural elements. The cantilevered roof scape and entrance for the market place evokes a sense of scale and excitement to the visitor, acting as a contemporary element for the diverse new market hall. 
The original Pump House will be reused as a communal courtyard garden space, preserving the historic facades and reinforcing the steel truss structure to convey the shipyard character.