New Community Paradise
Healthy and Liveable Urban Environments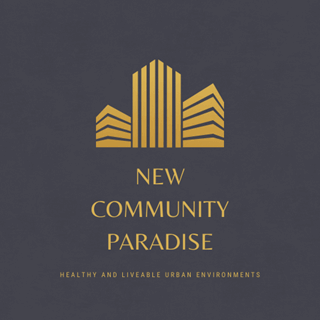 The Importance of multigenerational housing schemes & spaces for intergenerational activities to enhance the circumstances and wellbeing of vulnerable people in our society
Since the demographic has changed over the last decades, there is a demand for a new way of living. Innovative and adaptable spaces are therefore required which can offer potential solutions to the arising changes.  Living equity has been recognized as a social issue that unaffordable spaces and user-unfriendly for example can be observed in our society.
Therefore, the focus of this master thesis is set on the urgency to create safe, intergenerational housing schemes and mixed-use buildings. Intergenerational support is the main theme of this concept. Facilities for intergenerational activities such as learning hubs, workshops, spaces for events as well as commercial spaces for shops are implemented into the design proposal.
The abandoned site of the old meat market in Glasgow's east end is going to be transformed into a new attraction. A safe environment for young and old, a community that supports and strengthens each other, and where everyone can participate in the way they can and want to. 
Within the new mixed-use buildings are barrier-free accommodations, semi-public seminar, and workshop facilities, surrounding a public space that allows social interaction. The aim of this area is to enhance the quality of life and living equity with universal design for all inhabitants. Dedicated spaces will be provided for the elder and vulnerable people to strengthen the conjunction with the community. They are going to be the core driver leading the reformation of this community.
The diversified shared spaces within the mixed-use structure of the `New Community Paradise´ as well as the activities provided within the reactivated Market Hall connecting the ensemble with Glasgow's city centre by a new barrier-free accessible train station, will create a higher quality of life for all inhabitants and the whole east end.
The purpose of this project is to create a barrier-free community hub in alignment with the aims of the 17 UN SDGs and to reattract people to Glasgow's Eastend. A place where people of all ages, abilities, genders, and ethnicities have the chance to interact with each other and where people are the priority.