Checkmate Nightclub
An Underground Utopia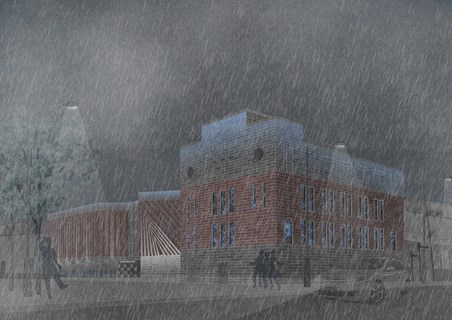 I spent my Fourth Year at Strathclyde University designing a nightclub based within Tradeston in Glasgow.
I have renovated an existing building, which used to be used as an illegal afters venue called Checkmate, before being shut down by the police in 2020, as well as designing a new extension alongside it.
Glasgow, once a thriving city of industry, nightlife and cuture, has experienced devastation during the Covid-19 Pandemic. It has caused the nightlife industry unimanagable decline.
Thus, this project, a nightlife complex for countercultures, will re-discover Glasgow's cultural identity, staying true to her industrial past, as the city's nightlife sets sail into the future.