Undergraduate Thesis
"To Play"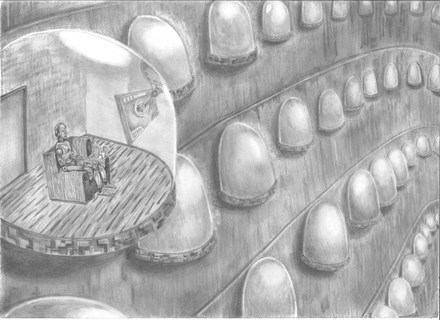 Hi, my name is Anthony Mazeli. I recently completed my third year of studies at the University of Strathclyde, achieving my best results so far!
I came to Strathclyde on clearing after a major A Level result scandal, where my candidate number for Chemistry got swapped with a student who did very poorly, resulting in rejection by my currently held offers. Although the issue was resolved and I qualified for my places, I decided to carry on with Strathclyde since it was a very good University. The only issue though minor, was distance, as I lived in England.
Other than the prevalent pressing issues of climate change and sustainability, my interests lie heavily within bespoke design in Architecture that responds directly to context, and its production process thereof. Over the course of my studies I have learned to respond to context and analysis using CAD, adobe software, and SketchUp, producing visualisations that aid understanding of my ideas.
The images below from my most recent design project are a conceptual response to the decline of cinemagoing over the years, while looking through the lens of the global pandemic. If you like what you see, please do not hesitate to get in touch by clicking on the link above.